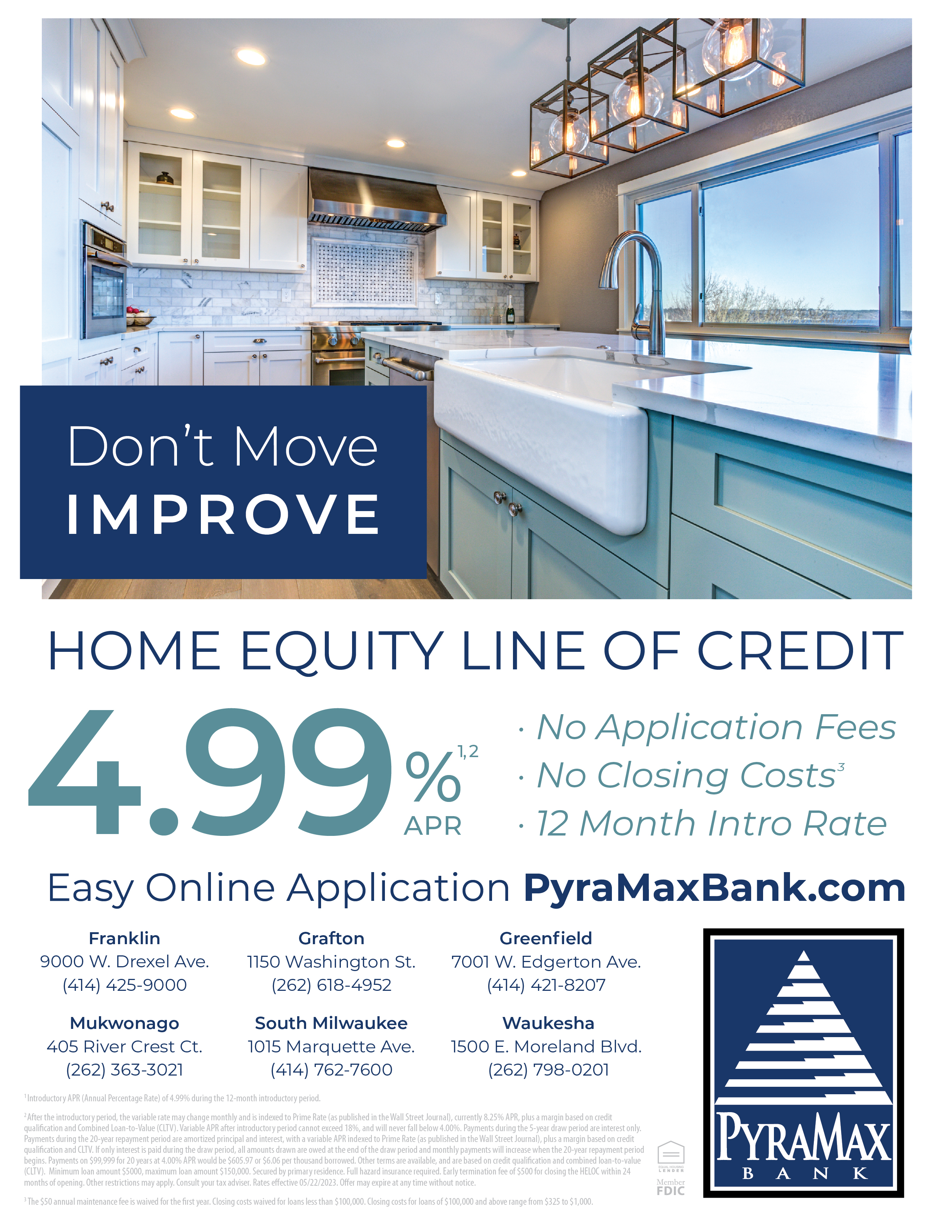 Excel with Your Home Equity
A PyraMax Bank home equity line of credit (HELOC) offers flexibility over the length of the loan — borrow what you need when you need it. With budget-friendly, interest-only payments, low closing costs, a low annual fee and competitive interest rates, the HELOC is a great tool for your lending and cashflow needs.
Learn more by contacting your local bank branch.
Rate Conversion Option also Available